The game Stalker Shadow of Chernobyl is set in an alternate reality. In it, the Chernobyl exclusion zone, which occurred after the nuclear reactor accident in 1986, has another catastrophe in 2006. In the game, you are in 2012, 6 years after the second reactor accident.
Rumors about mutants, illegal experiments and supernatural phenomena quickly spread, attracting all sorts of curious people anyway… You call them S.T.A.L.K.E.R. That stands for Scavenger, Trespasser, Adventurer, Loner, Killer, Explorer and Robber. People are looking for money, valuable artifacts or scientific information.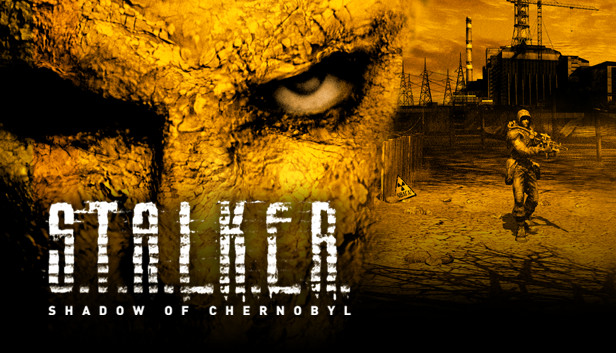 S.T.A.L.K.E.R. Shadow of Chernobyl
There are several factions that call the exclusion zone home. The S.T.A.L.K.E.R.s are divided into mainly 2 groups that doesn't get along very well: Freedom & Duty. But there is the Military and the Bandit Faction who shoot at everything that doesn't belong to them. In addition the factionless Stalkers called Loners and the neutral researcher called Ecologists. There are also the Mercenaries and rumors of another group, the Monoliths. More from them is revealed in the sequels to Shadow of Chernobyl: Clear Sky and Call of Pripyat.
Like the other parts of the series, Stalker Shadow of Chernobyl is an open world first person shooter that harmoniously combines both horror and role-playing elements. The game awaits you with a total of 9 different endings, depending on which choice you make on the way to reactor 4 of the nuclear power plant. This doesn't only apply to the main mission, the side missions also play a role here.
The game won many awards in its time. The gameplay was refreshing and novel, and it still has a large and stable fan base, especially due to the active modding community that regularly adds new content to Shadow of Chernobyl and its successors.